Recent research at the University of Missouri discovered that we can actively choose to be happier, especially when cheery music is involved in the process. The study, "Trying to Be Happier Really Can Work: Two Experimental Studies," was published in The Journal of Positive Psychology. In the research studies, participants were first instructed to listen to upbeat music without purposely trying to change their mood. The participants reported no change in happiness. In the second part of the study, however, the participants listened to positive music while also actively trying to feel happier. This time, the participants reported higher levels of happiness. They also noticed that the exercise wouldn't benefit as much if they were constantly focusing on and calculating their level of happiness. It was much more beneficial to simply sit back and enjoy the experience of the journey towards happiness, not getting hung up on the destination.
The study provided support for what most people already do: listen to music for the purpose of improving their mood. These studies demonstrated that listening to positive music is an effective way to increase joy, particularly when it is combined with an intention to become happier. We can purposely make positive mental changes, and those changes will lead to new positive experiences of life. Actively pursuing joy may seem like a self-centered luxury to some, but science suggests that joy relates to socially beneficial behavior, better physical health, higher income, and greater relationship satisfaction!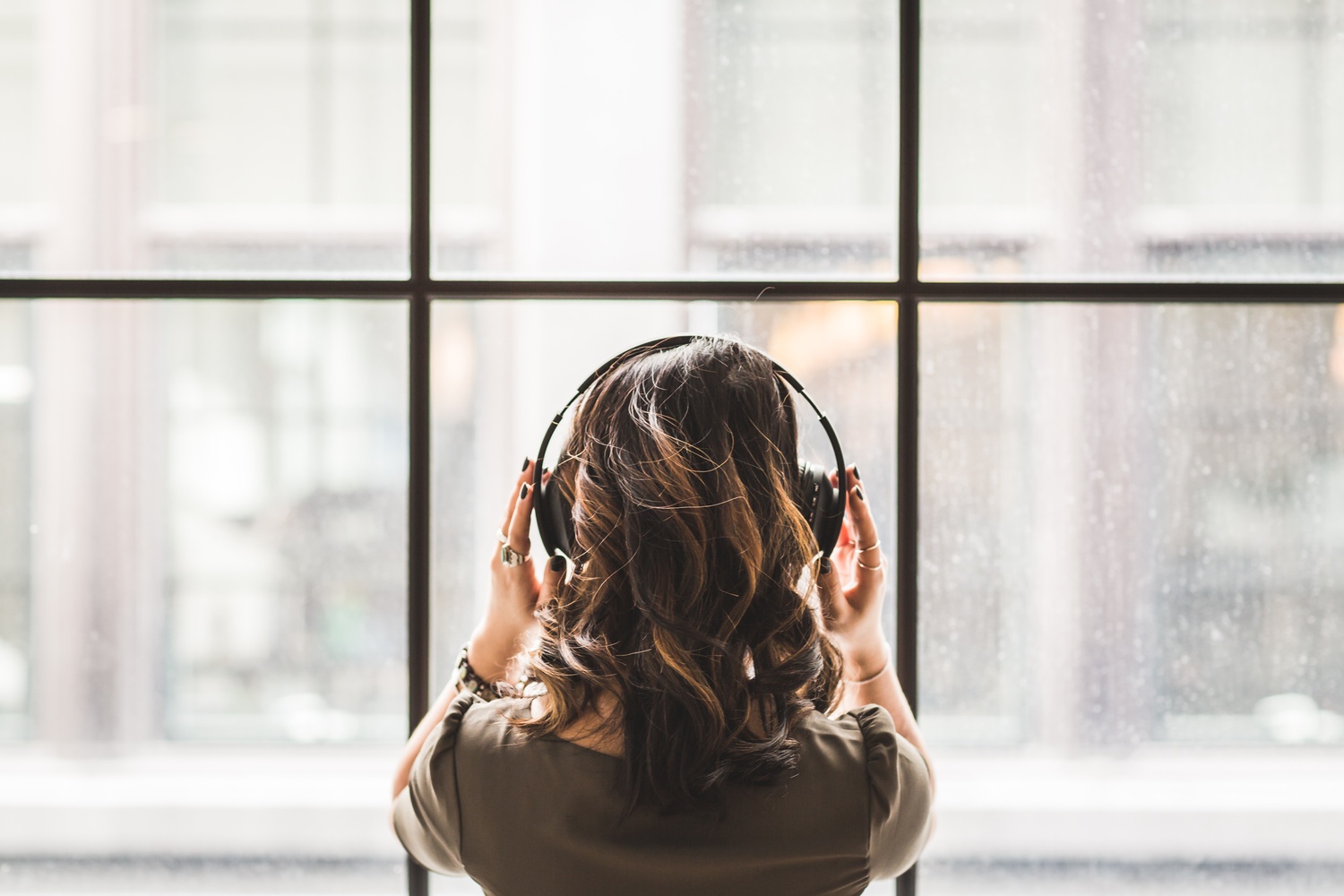 Training Exercise
Make a clean, uplifting music playlist. The longer the playlist, the better. If inspiration hits you, make several playlists of different music genres. These playlists will help you keep the "Joy Shield" on that you've just adorned yourself with. In case you feel it slipping off, have your playlists ready and accessible at all times.
If you decide to start playing this uplifting music all day long, and nothing else, you'll see an INSANE amount of transformation in your life! And literally, all you're doing is letting positive messages seep themselves into your brain while you do other stuff. Life changing.
List some of your favorite uplifting tunes in the comments section below. If it's possible, share the link to your public playlist for others to enjoy. That way others can discover new uplifting music, and the ripple effect of positive vibes will snowball into the most joyful worldwide karaoke party that ever there was.
Be sure to keep a copy of your list(s) for yourself. It'll be fun to look back on in the future. Also, don't forget to write your Joy Journal entry for the day!
Return to JOYkwondo Training Exercises